C
ongratulations to our Science Olympiad Team!
At the first ever CCISD competition yesterday, they placed Second overall.
The following students earned school points:
Blaine Butler-4th place
Savannah Clawson-3rd place
Mary Ritchie-2nd place
Jacob Steverding-1st place
The team also won the brand new Copperas Cove Science Olympiad Good Sportsmanship Award. Students and teachers from all six schools voted for the students who competed fairly and respectfully, were kind to teammates and opponents, cheered other students on, and were gracious throughout all events. Our students were prepared and represented our school with dignity and pride.
We are very proud of each and every member of the Science Olympiad Team:
Blaine Butler
Chris Cain
Savannah Clawson
Nathan Faulk
Devin LeBlanc
Jalen McAdams
Alexis Mikeska
Aubrey Mikeska
Kyan Ramos
Mary Ritchie
Jacob Steverding
Xavier Tacliban
Deryk Tantiangco
Chloe Tulasosopa
Fun at the First Annual Student Council Banquet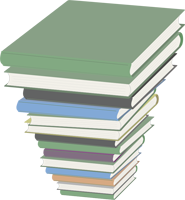 All library books are due this week. Students that turn in their books will receive a small reward and be entered to win a book fair poster.
Did you know that students who do not read over the summer break can lose as much as 3 months of reading achievement? This is called the summer slide and we are participating in the Scholastic Summer Reading Challenge to help prevent this loss and insure our students come back strong in the fall. If every students reads just 20 minutes a day for pleasure their reading ability will improve 40%!!!!!! Look for a letter to come home soon with your child's login information. Contact the librarian, Mrs. Garrett for more information. Or better yet attend the library training on May 17 to learn more! Click the logo to visit the Scholastic Summer Reading Challenge.
Help! Our lost and found is overflowing!
C
ome by and check the lost and found if your student is missing a jacket, coat, or lunchbox.
Thanks to everyone who participated this year. Many yummy pizzas were rewarded. We will participate again in the fall.
We are thrilled to announce...
We are a ca
mpus of distinction!
Martin Walker Elementary

"Met Standard"

according to 2015
State Accountability Standards

and

earned 5 distinctions
from the state!
100 FM 3046


Copperas Cove, TX 76522
Rebekah Shuck, Assistant Principal
School Day: 7:45 AM - 3:15 PM
The Mission Statement of Martin Walker Elementary:
The mission of Martin Walker Elementary School is to provide a high quality education while creating lifelong learners, by providing a safe, nurturing environment, and maintaining a cooperative, productive relationship with our families and t
he communi
ty.